Discussion Starter
·
#1
·
Well some may remember me thinkign about doing something with this little LUC engine i have. I never did get around to doing anything with it though. Now recently i decided to work on some random projects to take to the show. Just some smaller/not as normal things i could have setup. This LUC was the first thing that came to mind.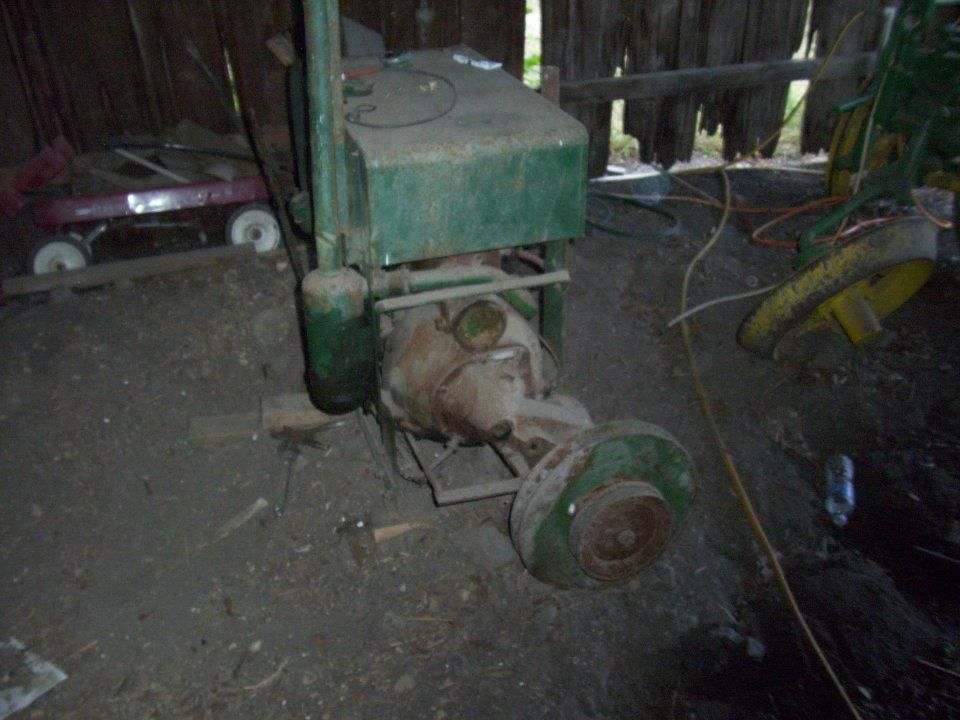 It has been hiding out in this shed for the past 10 years or so. shed has just been fixed up a lot more and cleaned out some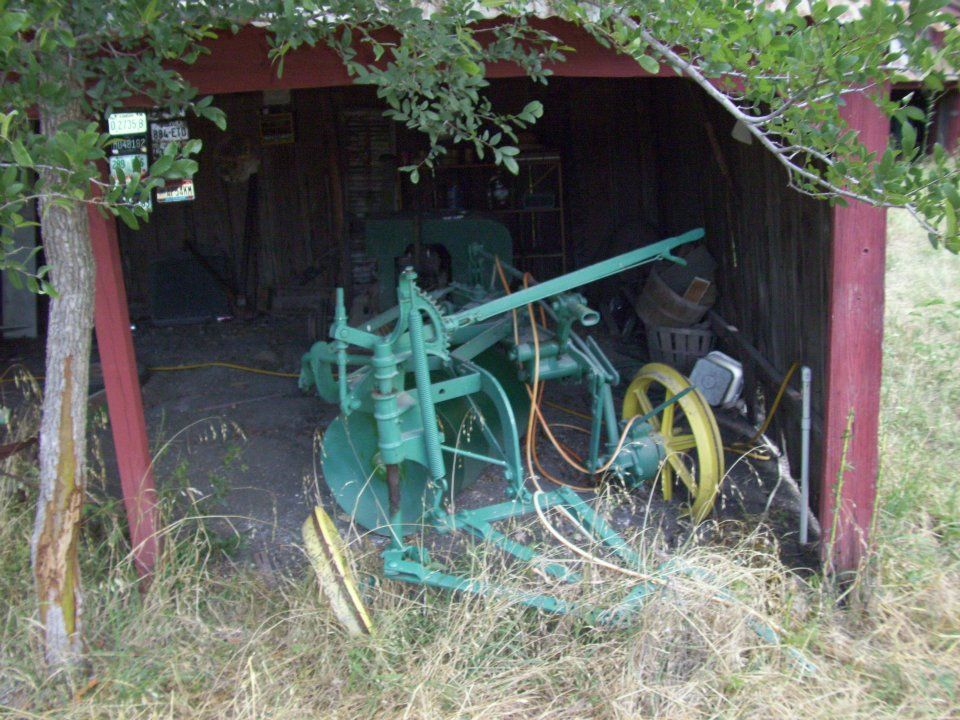 Now the engine should run. It was after all running a around 15 years ago to see if it would power some water pumps. Furthermore the engine is not in bad shape. Originaly bought for powering a saw blade of some sorts. what my great grandpa was going to use that for i have no idea.
Problem 1 was if im going to take this to the show, what will i put it on? It could just be set on the front of another trailer but that would involve having to have that trailer sitting by the tractors. Skids would be too hard to move it around on. Dont have anything small with wheels...BUT i do have a old trailer frame. I decided to make its own trailer.
heres where part 1 of the videos on this comes in
http://youtu.be/g73ws88ykaY
I was deciding if i should use a old boat trailer or this other trailer frame i have. Decided on hte other one. I belive it was a cargo trailer of sorts. later converted to a pump trailer. i think they had 2 pumps on the irrigation system. one pumped water into the system and the other was in between the 2 fields and acted as a "booster", THis trailer and pump was one of them but i dont know which. I dont remember. i was too young to remember.
Anyways this trailer seemed to be better because it was heavyer, would look nicer and i liked the bigger tires. Also would leave enough room for other displas OR more engines if i find any. Here it was where i had it at
Now a few years back i had planned to make a little farm trailer out of this. was thinking maybe to haul mesquite wood with. I never did get around to that and it was later dumped out here in the secondary implement yard. I had used it as a platform so to speak to move some pig equipment with then left it here, although i did borrow a tire to get my oliver baler home.
So getting it into the shop the first step was to get this stuff cut off i didnt need.
This video is about getting it into the shop and starting the cutting. (part 3 coming soon)
http://youtu.be/5B7BMy5DNHM
And here are some pictures from the time around that video and after.
At this point i was getting it into the shop on the side by the torch.
Then i moved it to the other side to weld on a new hitch instead of hte old ball hitch it had. I didnt get a picture untill this one where i had started painting/priming already
Finishing hte hitch paint
And on this one i had gotten just about all the stuff off that needed to come off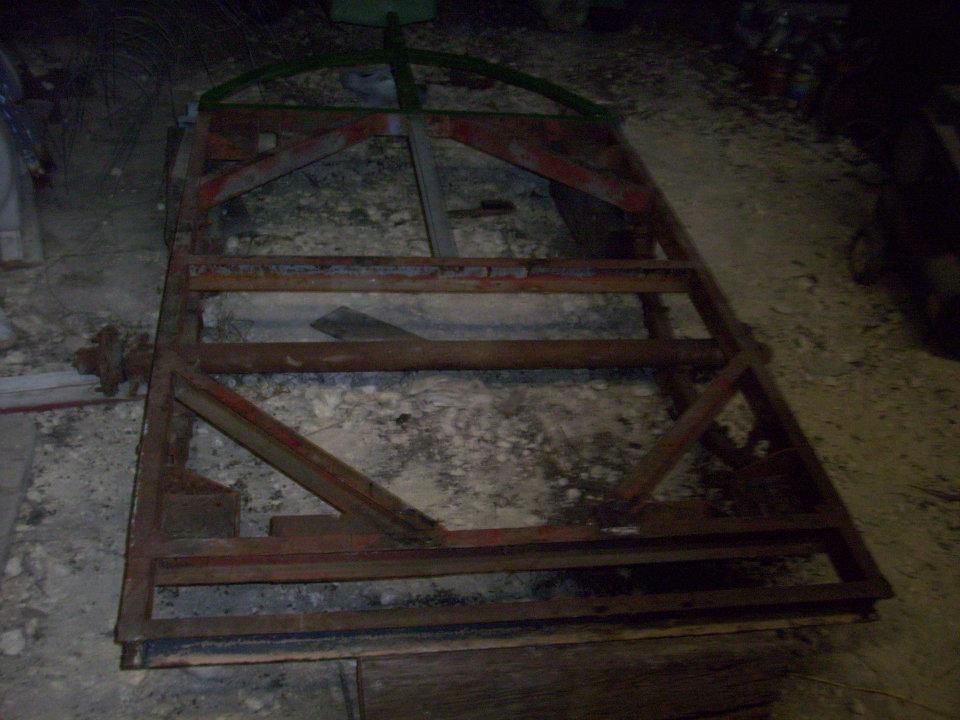 I am not making it a perfect paint job. It isnt a antique or anything. simply something to hold displays so it wont be the center of attention. I dont mind a spray can paint job on it. Just easyer in this situation as well
And happened to run into a tire problem. I wouldnt have thought 15 inch tires would have been hard to find. My tire guy only had 1 nad most places didnt have any. My grandpa claimed his tire guy could find me some and he did. I think they look good on it.
SO now we are catching up with the time. These are from today.
I got the tires today. They had been done for a few days but first we were out of town then i just never did get to go get them. In this picture i had finished the paint on them. I got some paint on the tires yes but they will clean up. I just didnt feel like trying to mask them off. :roll: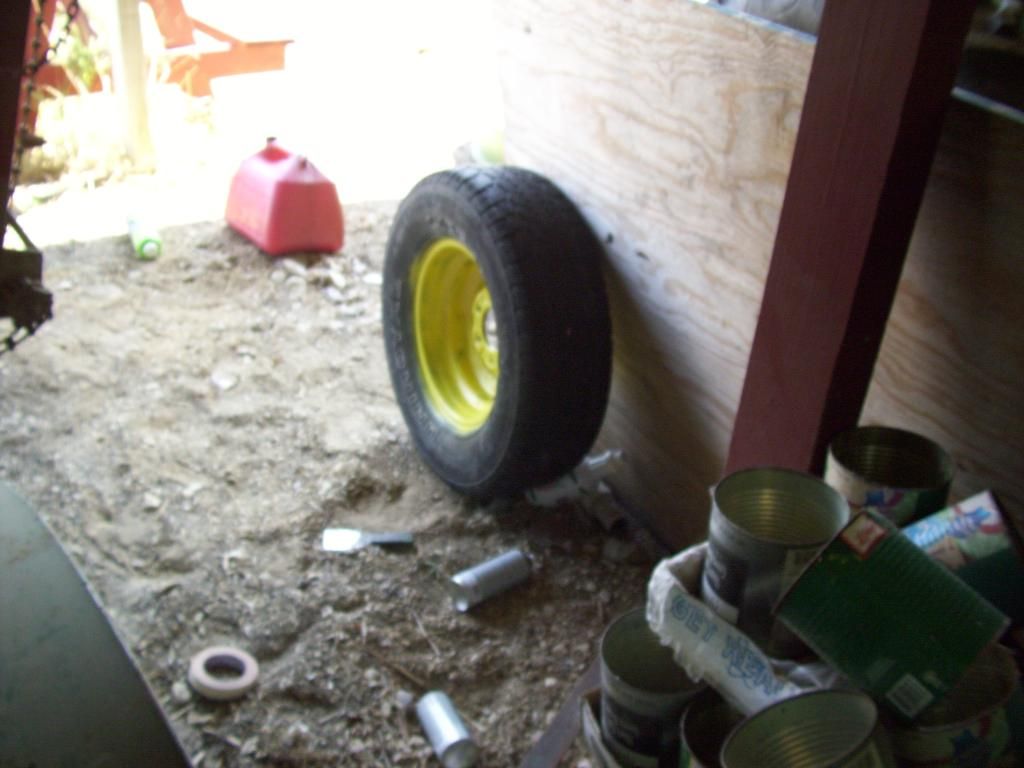 After that i mounted the tires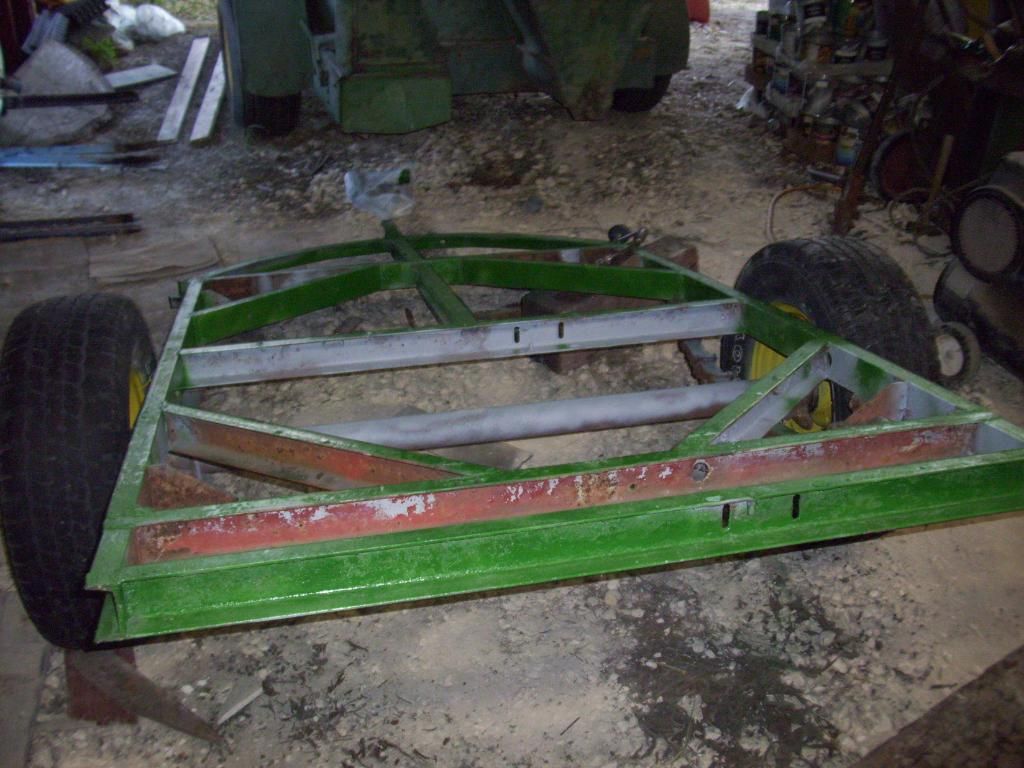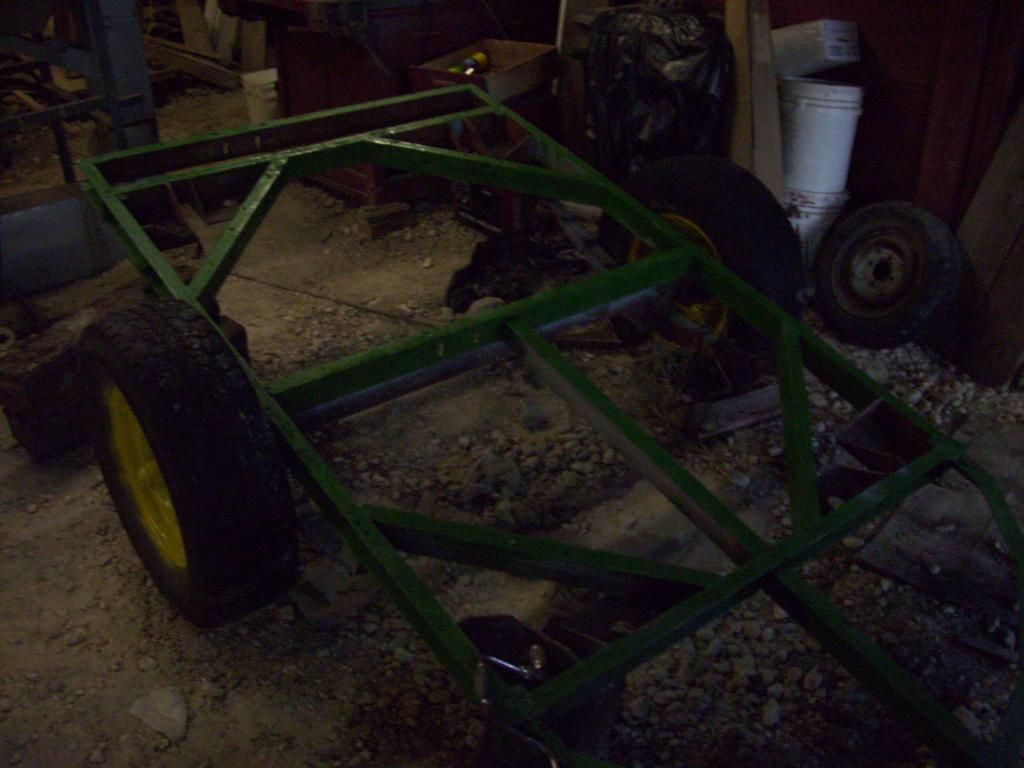 And i drilled the pilot hole in the hitch. Next i need to got get some lumber and put a floor on it then mount the engine.
Now for questions:
First off any tips on timing one of these? it has a few more notches than im used to :? Ive seen thar marks on the flywheel but which one is it i need to goto. Im used to getting to TDC on number 1 and setting it to fire there.
And second does anyone have a serial number list for these things? id like to find out the year of mine
So i hope you dont mind me making this long. I enjoy tryping storys out longer than i used to