Discussion Starter
·
#1
·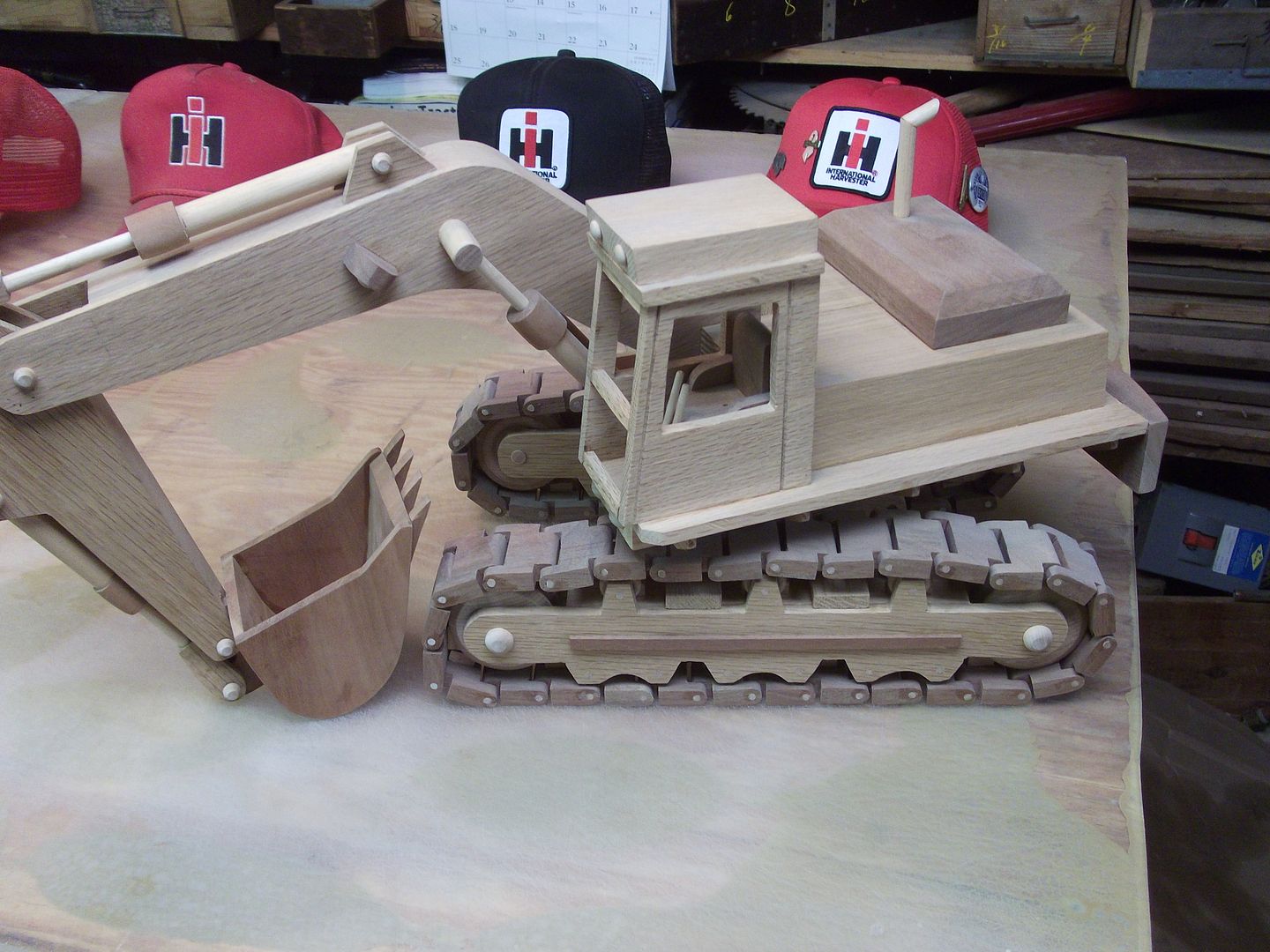 I don't remember the year he built this track hoe, but my oldest nephew using a pattern from Grizzly built this for his dad. Probably '04 maybe '05 or so.
All scrap oak and walnut from the wood pile or maybe from some old sawmill lumber stockpiled at my much older brothers place sawed back prior to '82 when the home place was sold. I guess I should've asked. I guess you can tell there is an International fanatic in the family...that's ok, we won't disown him for that.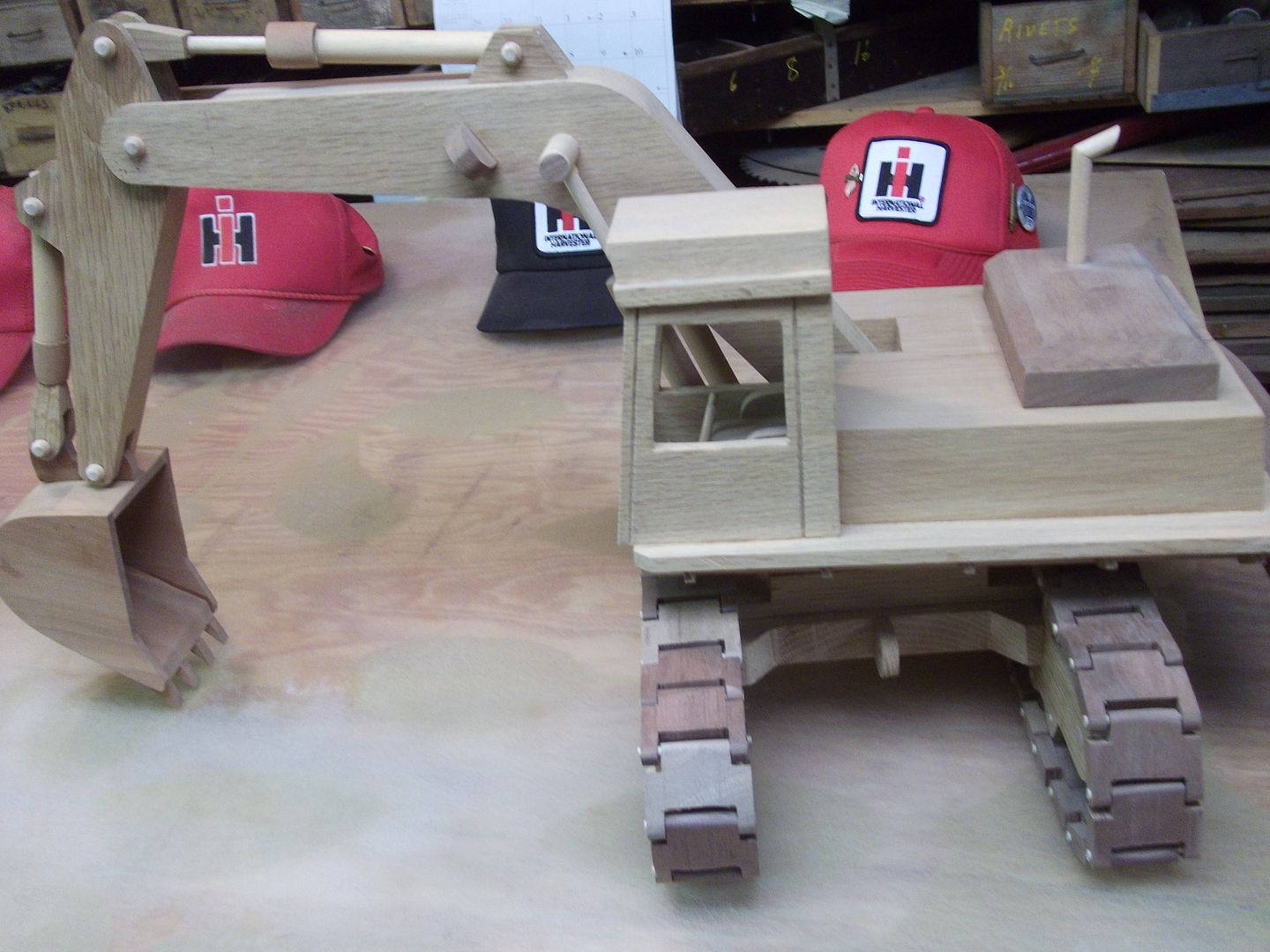 Definitely an eye for detail, each track made of dozens of individual pieces painstakingly assembled and work just like real ones. Well, maybe not quite, but impressive none the less.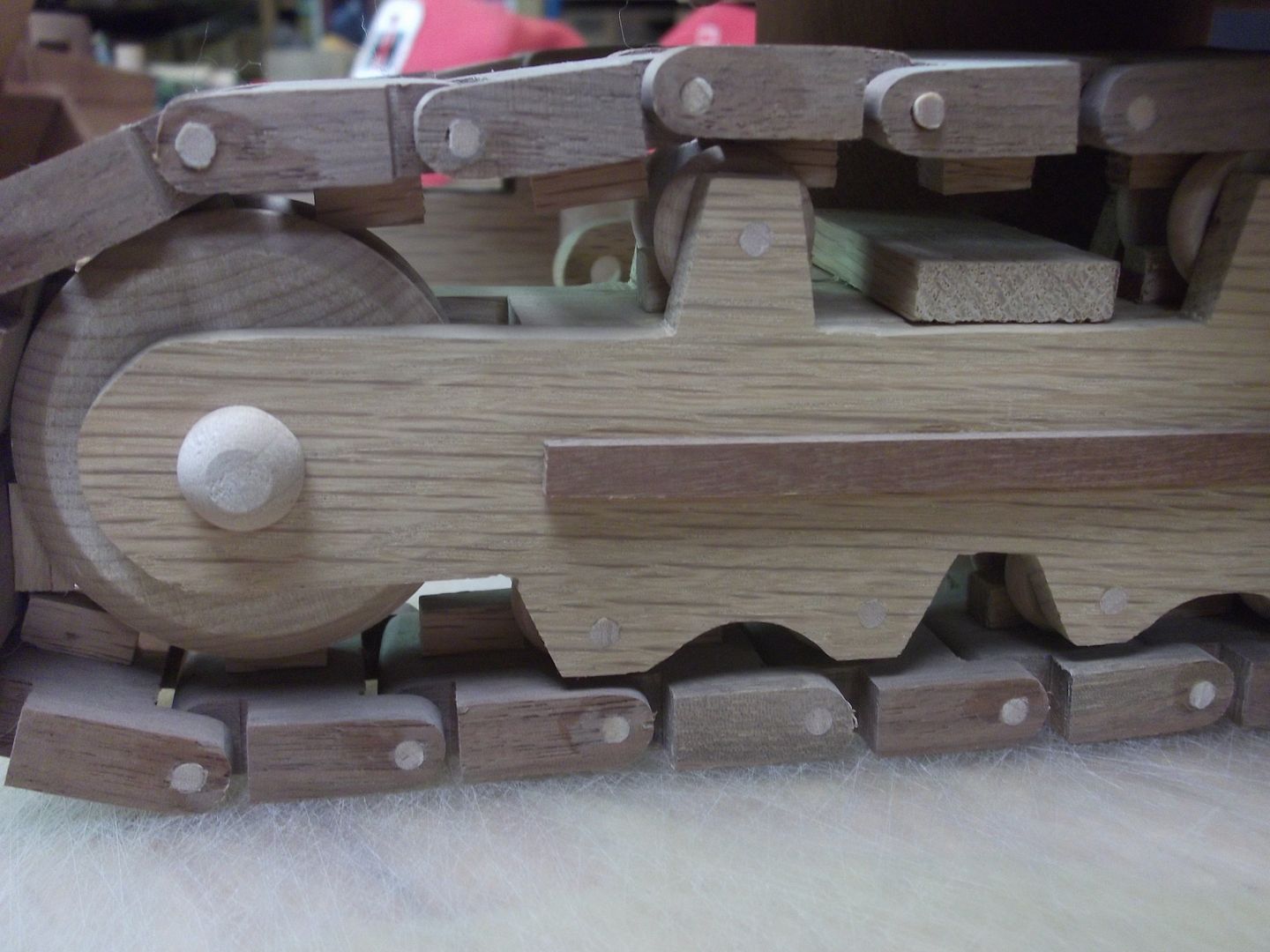 AHA !! There's the date... it was in '04. Now don't worry about the track tensioners letting the tracks get a little loose...we gotta cut the boy some slack.
The undercarriage must have driven him nuts...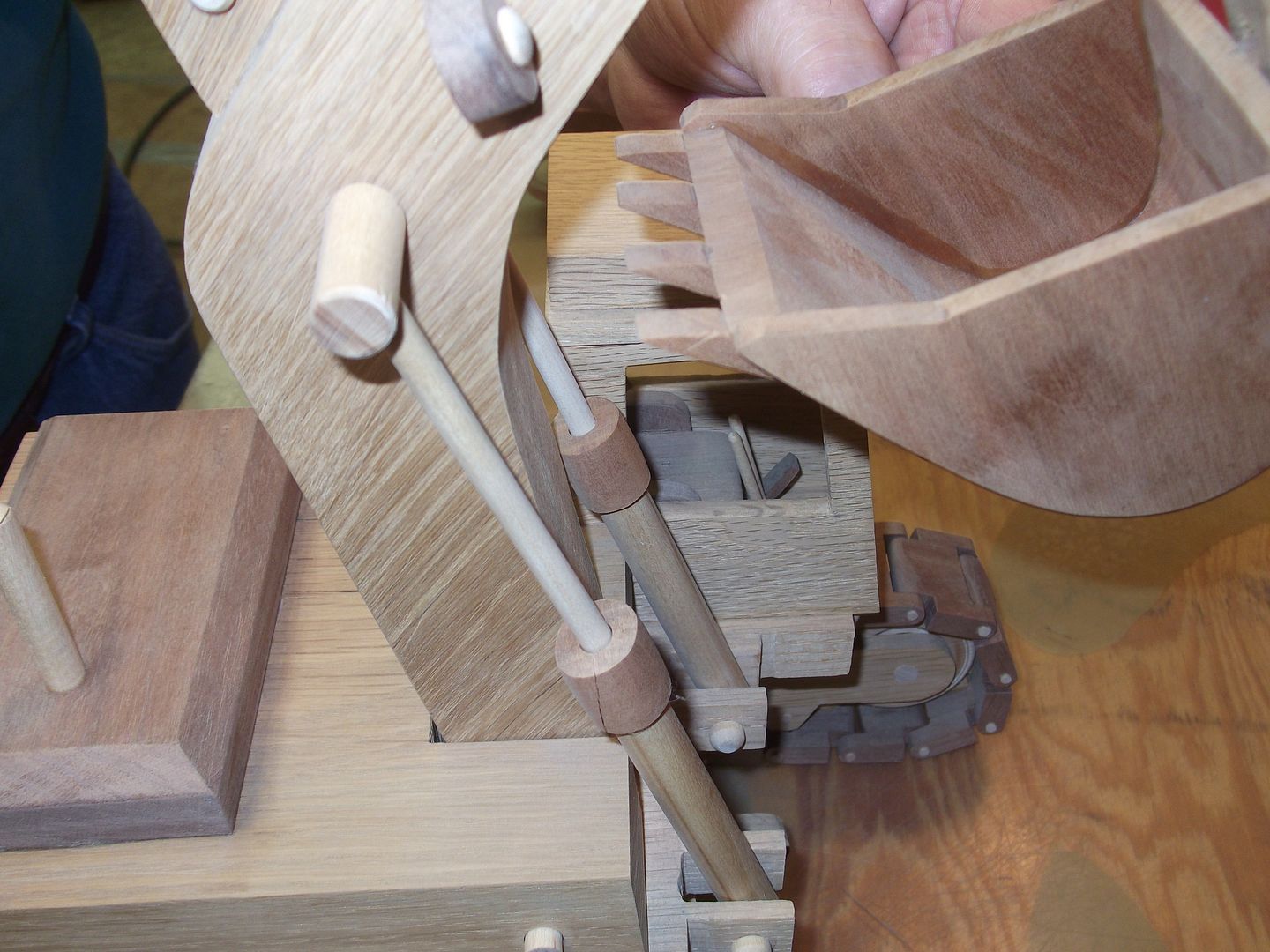 Hydraulic cylinders are dowel rods, drilled for the rams. Check out the bosses for cylinder connections to the frame.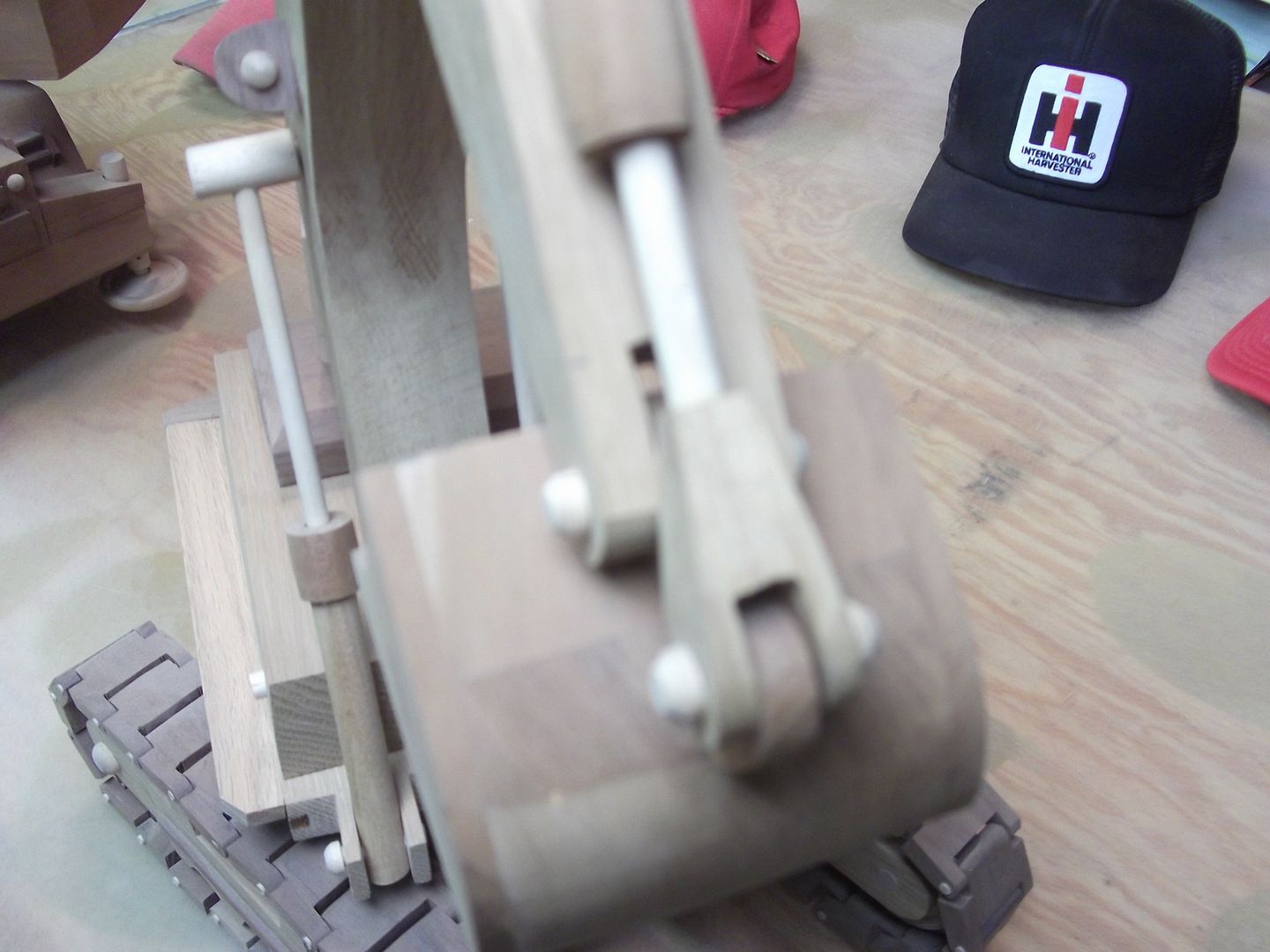 A little fuzzy but a little different perspective looking down from the bucket end.
Pretty good detail inside the cab, looks like old hydraulic controls and not a joystick !!! Boy, a pretty old school hoe.....
There you have it...another pretty cool project built by my oldest nephew. His younger brother, his dad, and my son all run the real things for a living. Well, my much older brother decided he'd pushed and dug enough dirt in his career, so he's retired now. Hope you enjoyed the photos and the prattle.