Discussion Starter
·
#1
·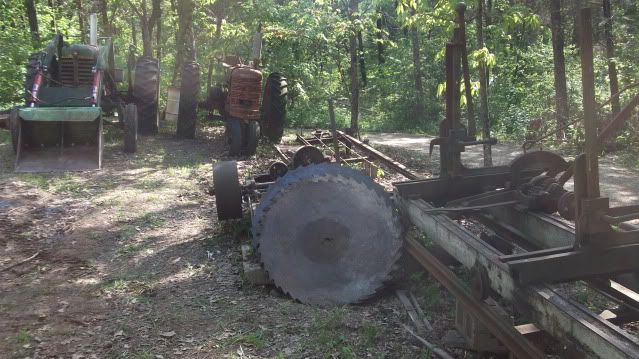 Went to an auction to check out this old mill. 54" inserted tooth blade. DeLoach mill, 42' long. Yep, I bought it... :? :?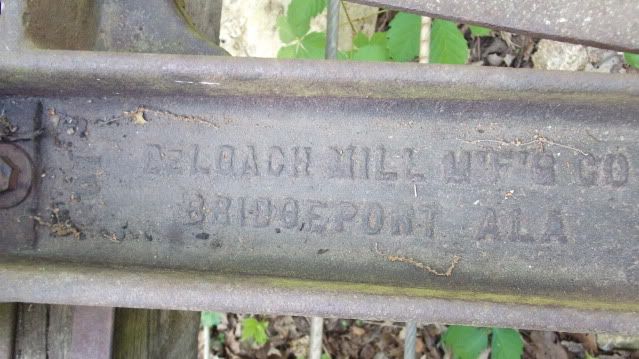 Did I spell it right in the first comment ...
Well it IS pretty old, pretty worn, pretty rough condition...now that I think about it, it ain't got nothing "pretty" at all.. :lol: :lol: :lol: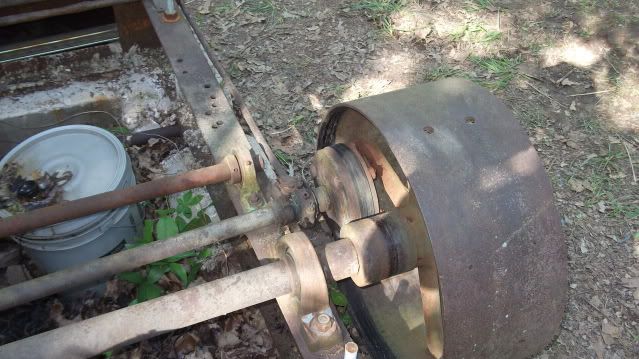 Part of the cab assembly showing the reverser...pull on the infeed control to go forward by driving on the inside of the outter circumference of the flat drive pully then reverse the carriage by pushing on the infeed control to move the friction drive to the small pulley inside the the flat drive. Confused ?? :? Its not you, its my poor description of the reverser...Sorry.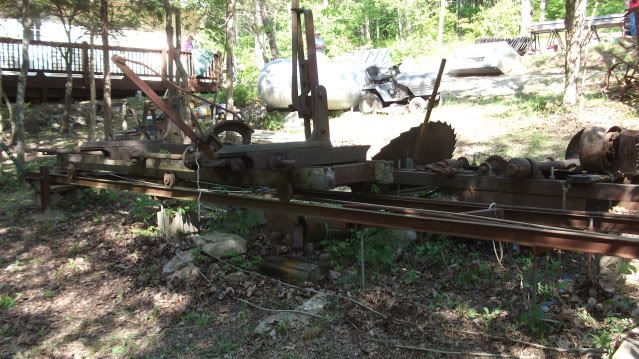 Well here it sits in all its glory, a 42 foot long mill to be loaded on a trailer with a 20 foot deck...Oh yeah, down a monstrous hill where its impossible to get the trailer to within 300 yards. Gonna hafta call a retreat and come back tomorrow with some tools....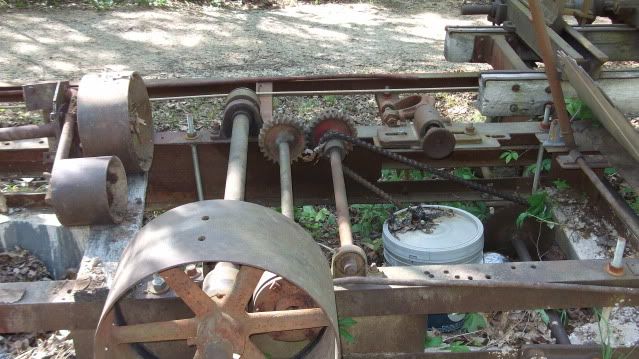 Here's a better shot of the cab assembly. Poured in concrete too, doggone it !! :evil: :evil: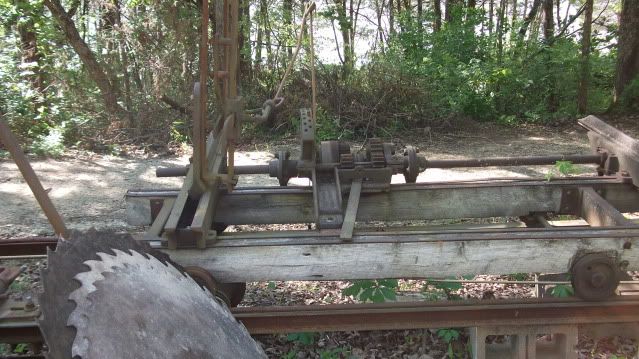 This is a better shot of the 14 foot carriage with two dogs. Like I said, pretty old, pretty worn, nothin' pretty at all...but hey, it's got POTENTIAL !!
Now if you aint too aggravated at all these pictures I'll post some more of how we got the bundle of rust home....That's a story in itself.. :lol: :lol: :lol: