Discussion Starter
·
#1
·
I almost forgot to put this other little fellow on board for you all. Another project from my oldest nephew, powermaker. Again, these are made of individual pieces with a pattern from Grizzly and these are not kit projects. We just hung the lock on the hook to take the slack out of the cable...er....the twine......
Cutting the cleats musta drove him crazy !!! How ya like them outrigger pads ???
Being a truck crane, it has to have a steering wheel... These things are WILD to drive on the road. The only suspension is the rubber of the tires and a bump in the road can make you start hopping like crazy and swap lanes or worse flip you into a ditch !!! It happens !! They cannot go excessively fast at all. (or shouldn't).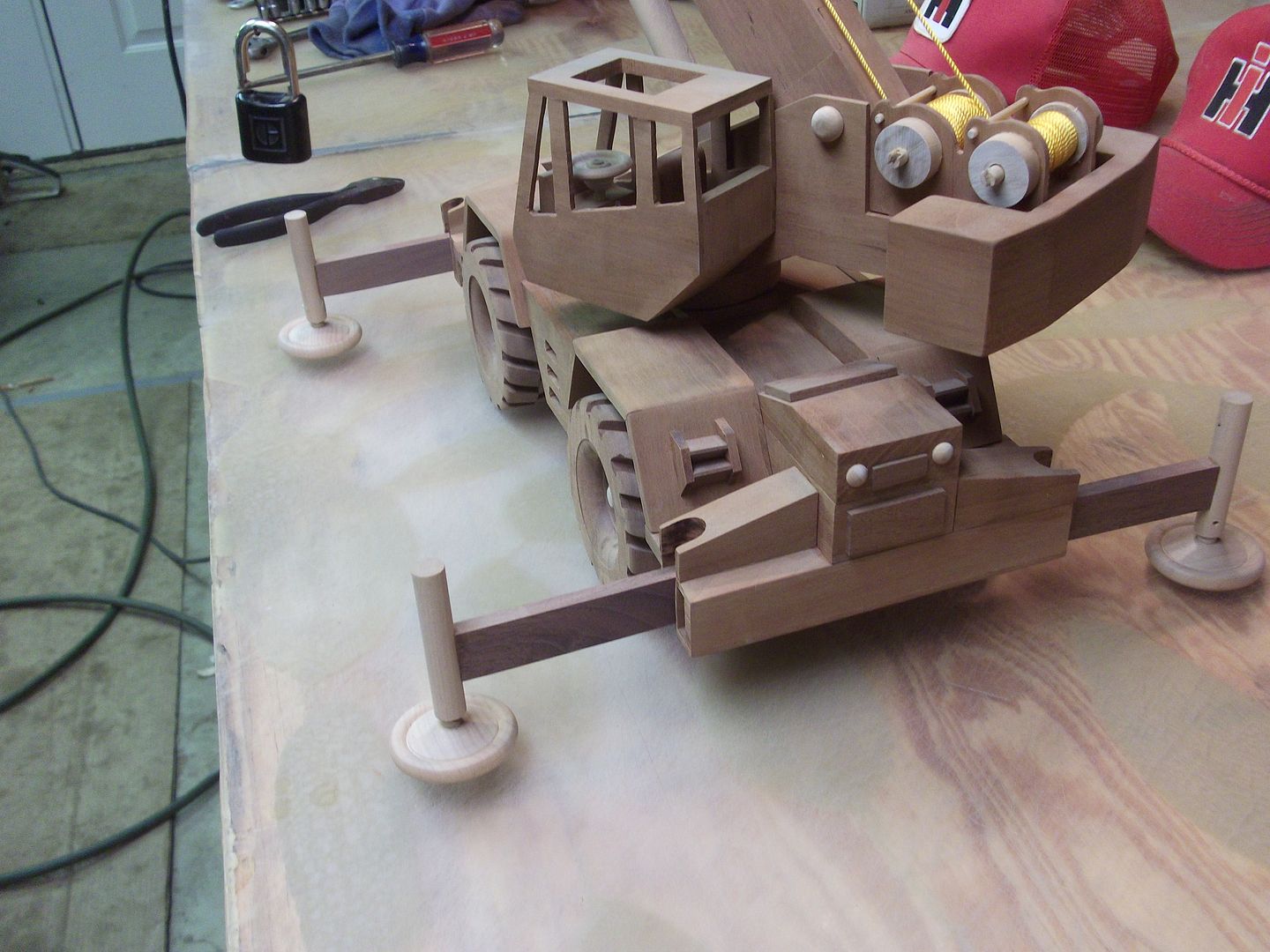 Whoops !! Shoulda had the outrigger out to lift that lock !!!! Hope OSHA doesn't see this post ....
Nice drums....and such pretty yellow cable.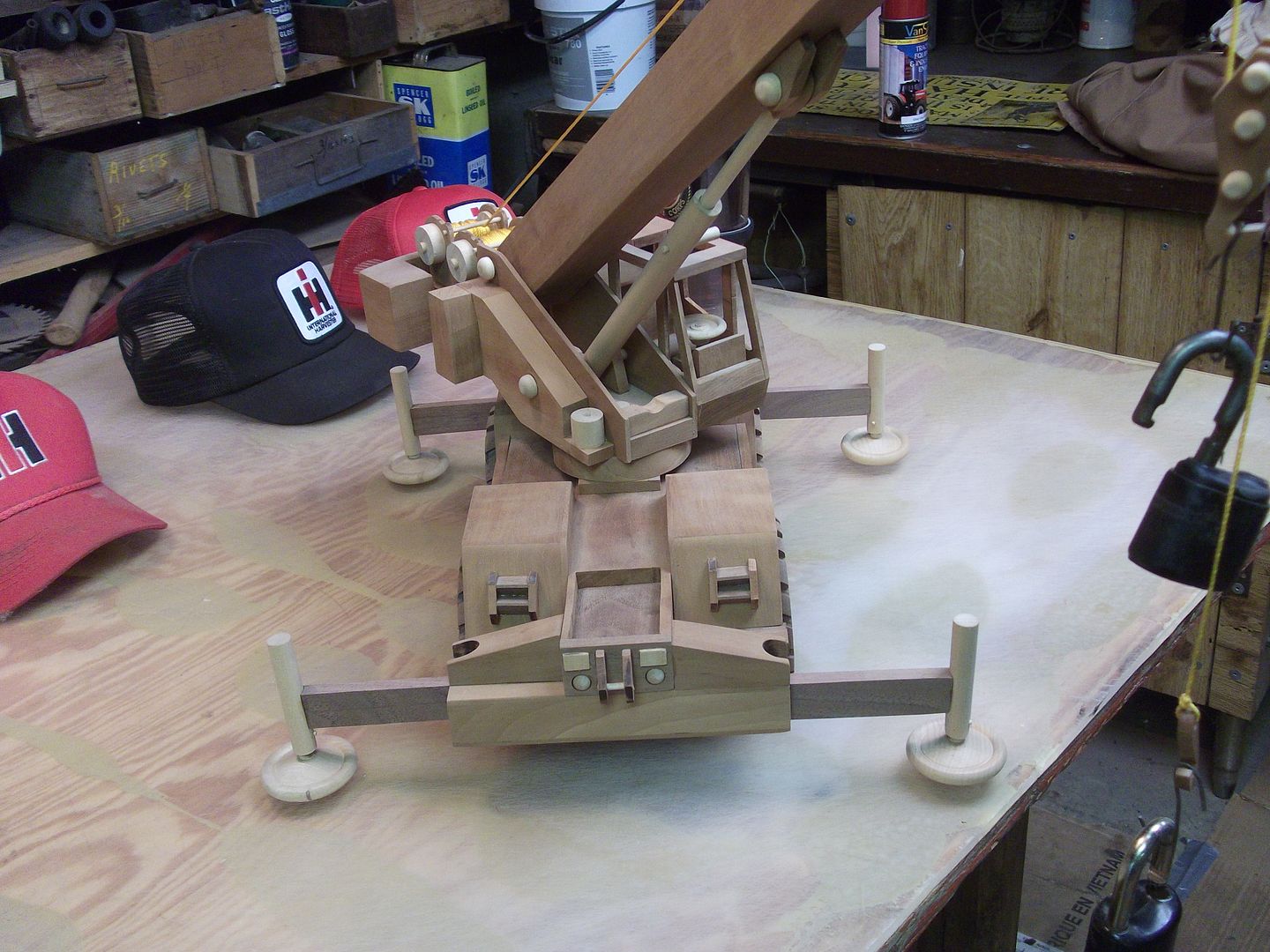 We didn't have the right rigging to raise the load, so an improvised hook was necessary....but we remembered the outriggers !!!! No fines today folks.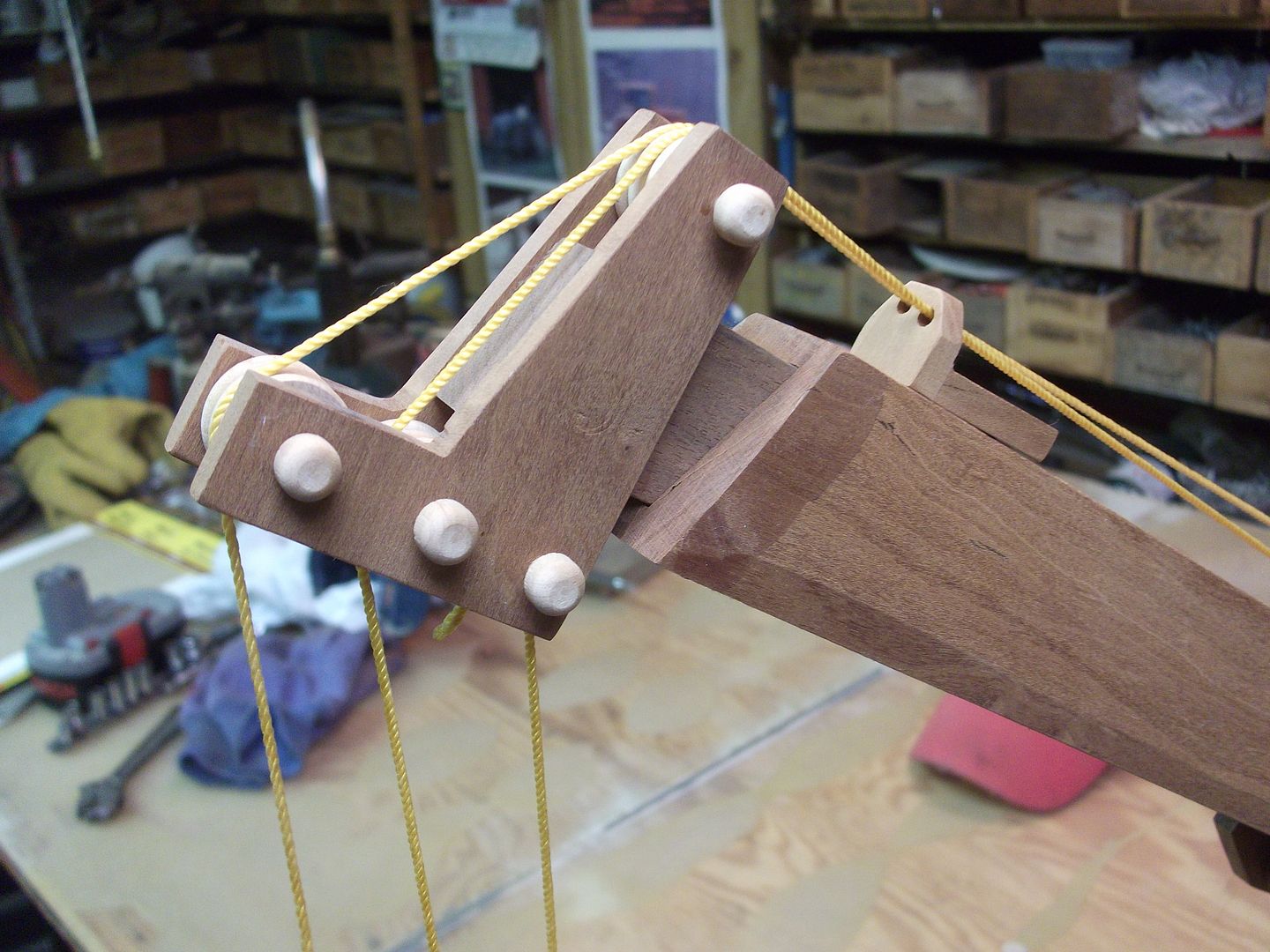 Is this deluxe or what ??!! Unfortunately the humidity kinda swelled the telescoping boom and we didn't want to try to force it to extend. It really doesn't use hydraulics like the real ones... :lol: :lol: :lol:
Bet you didn't guess that was an authentic CAT lock being hoisted !!! Hey, we have the keys too.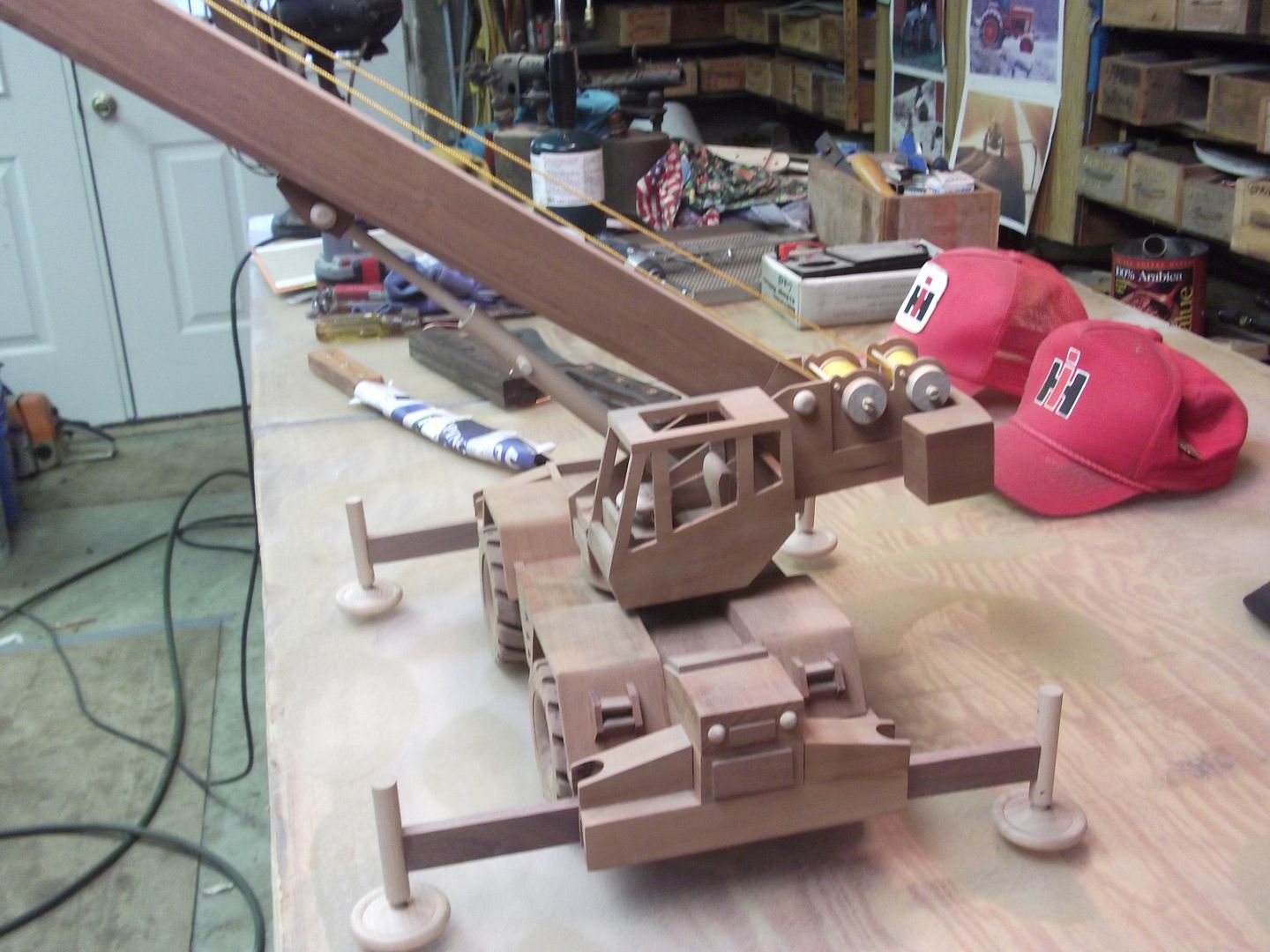 Pretty cool little rig he built for his dad, huh. Walnut and maple. I don't know what he's working on now.....